Open The Project
The project you have downloaded uses Maven, this section will show you how to open a maven project in Intellij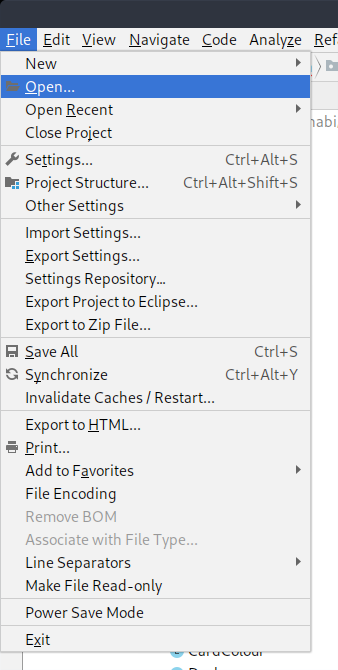 Click open from the file menu
Use the standard open option from the file menu in intellij.

Navigate to the agent and select the pom
Use the dialog to find the project.
important: You must select the pom.xml file not the folder. Selecting the folder will create an intellij project rather than a maven one, which will not download the dependencies required by the submission.

Click 'open as project'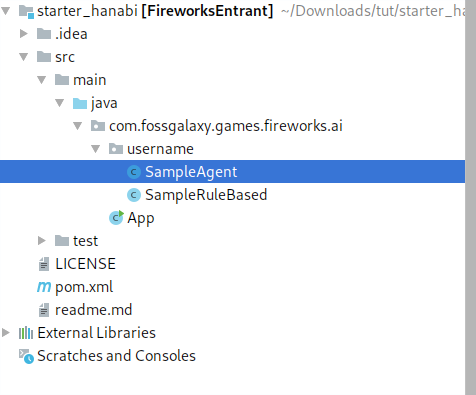 Find the sample agent
The sample package contains some sample agents, a random player and a rule-based agent. App can be used to test your submission before submitting.
Now you're all set up you can start writing your agent.
Writing your agent